References in "The Book" about Vyborny family of the region of Hermanuv Mestec, Eastern Bohemia
---
Introduction:


Only a short excerpt of the parish archive was available for the author of "The Vyborny Book" concerning to members of the Vyborny family residing in the region of Hermanuv Mestec town.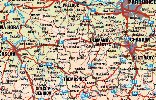 The following information is quite brief, therefore. It indicates, however, possible directions of another archive search.

Archive data kindly provided by one member of this branch recently have proved to be fundamental for the interpretation of the evolution of the Vyborny family as a whole during the 17th century.

Question marks in [] brackets denote those words which are not legible in the photographic negatives.
Text:

Pag.157

The family of Nacesice
The village of Nacesice is not far from Hermanuv Mestec. According to the brief excerpt of the parochial register of Vapenny Podol the farmer Tomas Vejborny lived there by the end of the 18th century. His son Vacslav married to Ludmila Stara 1811[?].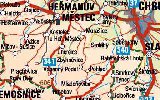 This family still lives in Nacesice. There is written the following in the "matrika" book of Vapenny Podol:

Jan Vejborny and Alzbeta Pavlicek married in 1793.
Jan Vejborny married to Katerina Secka[?] of Hrbokov in 1802. Vacslav Vejborny the son of Martin V.[?] born in Nutice in 1805. Josef Vejb[orny] the son of Jan born 1806.
Vacsl. Vejb. the son of Tomas[Thomas] of Nacesice married (see higher) in 1814.
Josef Vejb. the son of Vacslav the blacksmith[?] born in 1826.

I have no more data and even have not looked for them more. This is not possible to complete such work without the personal access to the archives, unfortunately.

-------------------------------------------------


---

Contact: cv@vyborny.com


---












Last updated: Jan 29, 2005